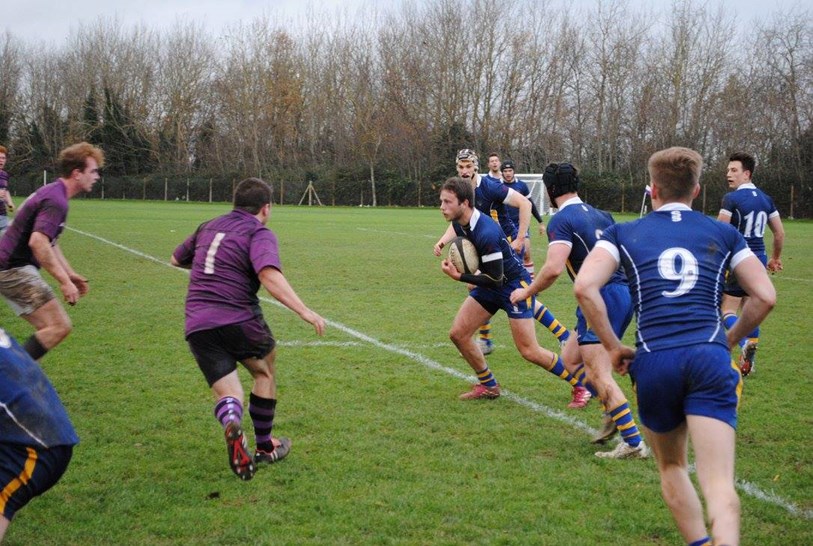 Don McDermott
Although rugby is already a major sport at the University of Surrey, the club and the university are still doing their best to increase numbers and performance.
This season has been a testament to their work. The rugby club has grown from 100 to nearly 130 members, and all three men's teams and the women's team have been successful in the first half of the season.
Chris Doherty, one of two chairmen for the men's side of the game, said all four teams have high goals.
Doherty said: "We're fighting for four promotions. It's an ambitious goal but to achieve big things you need to aim high; and should you fail, learn from it. Everybody in the club is extremely pleased with our mid-season positions."
Doherty attributed the ongoing success to the committee's dedication to the less-experienced players, which involved hiring a coach specifically to train incoming players.
"The committee sat down at the beginning of the academic year and discussed specific goals," Doherty said. "One such goal was retention and the want to make everyone in the club feel they were being developed."
As a result, the drop-out rate has been much lower than in previous years. Individuals who had never played the game before have stayed on with the club.
The rugby board have done their best to engage the new players, Doherty said.
He added, "I felt it was necessary to engage this group of individuals to ensure they were happy and to find out what more we could do. I've yet to receive negative feedback and the vast majority of this group are still turning up to training, and some are even competing for our lower end BUCS team."
That 3rd XV men's team are doing well in their league, sitting in second place with a record of 2-1-1, and the women's side have picked up two wins from four matches and are just one point behind Reading for third place.
But the top two men's XVs have been even more impressive. The 1st XV have dominated, compiling a 6-0 record with four bonus-point wins. The men's 2nd team sit just two points off of first place with a record of 4-2.
Doherty said that having a few teams win promotion could do even more for Surrey Rugby.
"We'll have even bigger support from Team Surrey and assistance in recruiting some high performing individuals into the club in coming years," Doherty said. "We've already been contacted by U18 academy players for premiership teams."