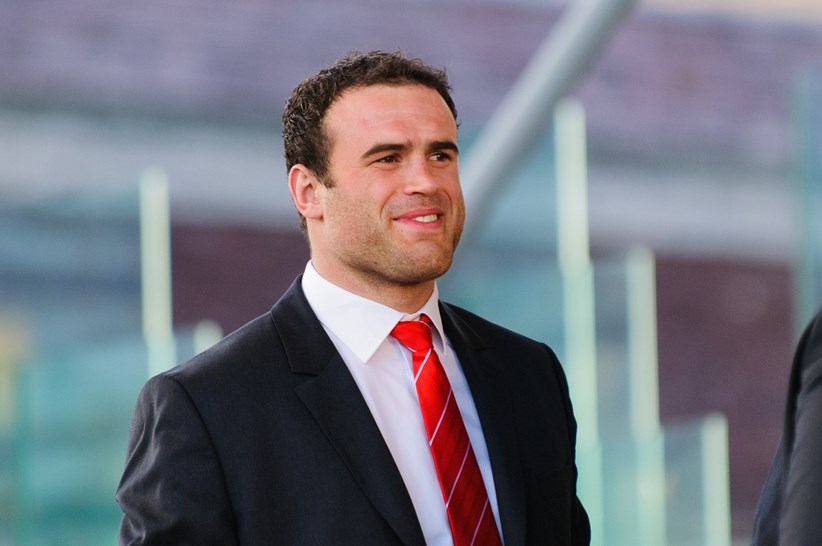 British and Irish Lion Jamie Roberts will be running out onto the Twickenham turf this week but not in the red of Wales.
Roberts, 29, will be donning the light blue of Cambridge University on Thursday 10th December at the all important Varsity clash against Oxford University. "I am immensely proud and honoured to be awarded a Blue shirt." said Roberts to Cambridge University Press.
After the World Cup, he joined the ranks of Cambridge University and is ready for a new experience running out onto Twickenham. "It's an important game with so much history. It's a different standard, a different prize but its still rugby."
Having already achieved a degree in medicine and qualifying as a doctor in 2013, the Welshman decided to start a new chapter of his education at Queens' College, Cambridge by studying for a MPhil in medical science.
"It won't be like playing for Wales against England in the World Cup, the Barbarians against New Zealand or in an EDF Energy Cup Final for Cardiff Blues as I've done in the past, but I can't wait! To win a Blue or Cambridge in a rugby context is a great honour and something I will cherish on my cv."
The rivalry between the two universities has been ongoing for over a century and with Cambridge losing the last five meetings the side are hoping that Roberts, along with the likes of former Munster man Ian Nagle will give them the edge they need. "It's great having senior players like Jamie and Ian coming into the side and I'm sure their experience will help on the day." said Blues captains Don Stevens.
"He speaks up when needs be and is very much a part of the team. We are a family, a good team and we will stick together to the end. This is an exciting time for all of us and the fact we will have had two weeks preparation for Twickenham following our win over the Steele-Bodgers XV is great for us. These are two weeks that will stay with us for the rest of our lives."
Roberts will become the first active international player since Australian second row Dan Vickerman (2008-09) to play in the Varsity Match. It will be short lived as the Monday after he joins Harlequins in the Premiership to further his professional career. For now though he can enjoy the build up to one of the most talked about games on the university calendar.