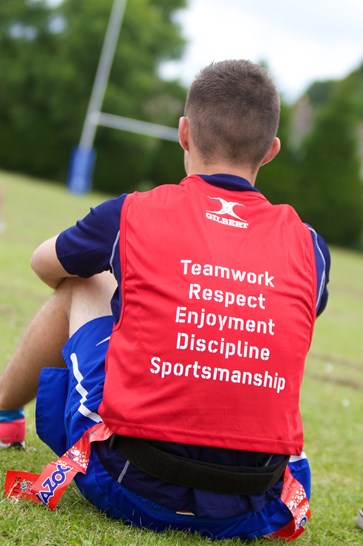 On-field disciplinary issues
All players that are ordered-off the field of play (or cited) from Universities and Colleges involved in the BUCS competition will be dealt with under RFU Regulation 19 (Discipline). The jurisdiction to deal with these players comes from the fact that the players belong to a University/College that is a member of the Students RFU (SRFU) and/or are a member of a County Constituent Body (CB). In addition BUCS Rugby Union Regulation 9 makes it clear that any orderings-offs are dealt with by the Union to which the club/team is affiliated (irrespective of where geographically the match was played).
The RFU delegates disciplinary powers to its CBs and the CB that has the relevant University/College in its membership will normally deal with the disciplinary incident(s) unless the conduct falls into one of the categories of non-delegation (see RFU Regulation 19.1.14 – see link attached:http://www.englandrugby.com/mm/Document/Governance/Regulations/01/30/35/19/RFU_Regulation_19_Neutral.pdf) or if the RFU decides that the matter should, for any other reason, be dealt with by an RFU Disciplinary Panel. As such, any suspension imposed on the player will have world-wide application. Players are provisionally suspended from playing or participating in any match-day activity until their case has been concluded by the Disciplinary/Appeal Panel.
The RFU deals with Clubs playing in Levels 1-4 of the Game and also any other incident that is subject to the non-delegation provisions (see above). CBs deal with Clubs playing in Levels 5-12 of the Game, with any appeals from CBs being dealt with by the RFU. Some University/College players are contracted to Clubs at Levels 1-4 of the Game and will therefore be dealt with by an RFU Disciplinary Panel unless the RFU Head of Discipline directs that the 'geographic' CB is best placed to deal with the matter (see RFU Regulation 19.1.5).
On-field disciplinary issues involving teams from Wales or Scotland will dealt with by the WRU/SRU respectively as per the BUCS Regulations.
Off-field Disciplinary issues
This can perhaps be divided into two areas. First, breaches of the BUCS Regulations in relation to the competition and second, misconduct/bringing the Game/Union/BUCS into disrepute.
In relation to breaches of the BUCS Competition Regulations, there is a provision (see BUCS Regulation 10) that gives the power for any breach to be reported to the BUCS Disciplinary Panel to be dealt with (for example, fielding an ineligible player etc.)
In relation to misconduct/bringing the Game/Union/BUCS into disrepute – there are three issues that need to be considered.
(a) The RFU has, as per RFU Rule 5.12 (see link attached http://www.englandrugby.com/mm/Document/Governance/Regulations/01/30/34/39/Rules_of_the_RFU_Neutral.pdf) the power to discipline any:
(a) Member;
(b) Rugby Body;
(c) non-voting member of the Union;
(d) any player, official, member or employee of a Member or a Rugby Body; or
(e) any other person or body that submits to Union's jurisdiction to discipline them;
for any infringement of the RFU Rules, the RFU Regulations, the Laws of the Game or the World Rugby Regulations and/or for any conduct which is prejudicial to the interests of the Union or the Game or which amounts to cheating. The Union may terminate or suspend membership of the Union or impose any other appropriate punishment for any such offence (see RFU Regulation 19.11.7 for the range of sanctions).
(b) BUCS has (as per BUCS Regulation 17 – Misconduct/Bringing BUCS into disrepute) the power to investigate and bring a Misconduct charge before a BUCS Disciplinary Panel. See below:
Every member institution and its clubs shall be responsible for ensuring that its players, officials and all persons purporting to be its supporters or followers conduct themselves in an orderly fashion whilst attending or taking part in BUCS competitions. Participation in BUCS competitions shall render the institution and its clubs liable to a charge of misconduct for failing to discharge its said responsibility. Failure to adhere to this regulation may render the institution and its clubs liable to a charge of misconduct for failing to fulfill its said responsibilities and/or additional charge(s) of bringing BUCS into disrepute. Examples for which BUCS would deem an institution and its clubs liable to a charge of misconduct and/or disrepute are:
Violent, threatening, abusive, obscene or provocative, conduct or language;
Disregarding requests/instructions of Tournament Directors or appointed officials;
Encroachment on the playing area by spectators or unauthorised persons, save for reasons of safety;
Throwing missiles, bottles or other potentially harmful or dangerous objects at, onto or adjacent to the playing area.
Every member institution and its clubs shall be responsible for ensuring that its players, officials and all persons purporting to be its representatives do not conduct themselves or print / have published any material which will bring the company into disrepute including social media platforms.
(In addition to this, BUCS has the power under their Articles of Association to 'terminate the membership of any organisation or the participation of any Associate whose continued membership or participation is not, in the opinion of the general meeting, conducive to the best interests of the Company, subject to any appeal etc.'
(c) University/College Members of BUCS have the obligation to have Codes of Conduct in place to ensure that their students behave appropriately. Members will also have their own internal/institutional disciplinary processes/procedures in place to deal with any Misconduct/acts that bring the reputation of their institution into disrepute etc.
It is therefore imperative should there be an allegation of off-field misconduct that the RFU, BUCS, SRFU and the BUCS University/College Member discuss how best to deal with matter. Subject to the nature and gravity of the allegation(s) and the public profile, the RFU takes the view that the starting point should be that the relevant institution should deal with the matter in the first instance and consideration should then be given to possible further action (if considered necessary) by BUCS and/or the CB/RFU if it is felt that the acts complained of were not dealt with adequately and/or bring BUCS, the Union or the Game into disrepute.
It is our agreed view that the CBs should continue to deal with the Universities/Colleges within their membership for all on-field matters, subject to the non-delegation provisions discussed above. The volume of on-field issues coming from Universities/Colleges is low, and each CB has the experience and infrastructure to deal with this. CBs can be asked to ensure that data is specifically kept of the numbers of University/College cases.
In relation to off-field matters there will need to be dialogue between all the bodies set out in paragraph 8 above to ensure that the reputation of both the sport and the organisations is upheld. The SRFU has appointed a Governance and Discipline Lead, and it is proposed that he plays a lead role in coordinating action for any off-field issues that may arise. These issues may be reported from a variety of sources, including the RFU, CBs, BUCS, SRFU, members of the public/media etc. SRFU proposes to have 6 area representatives in place from 1 October 2015 to assist in relation to such issues.
Where an allegation of off-field misconduct is received, the SRFU Governance and Discipline Lead and the RFU Head of Discipline will discuss the matter in the first instance. Each case will be handled in accordance with the individual facts (and as such the approach might be different). In normal circumstances, the relevant BUCS member body (or other academic institution if not a BUCS member) will need to be contacted and be required to deal with any issues (under their own internal disciplinary process) and report their findings back to the SRFU and the RFU as soon as practicable (and in any event with 28 days). In addition, a group of relevant stakeholders will be established to determine whether any further action may or may not be necessary. The RFU or geographic CB (or SRFU if it decides subsequently to set up a formal disciplinary committee with a Disciplinary Secretary and Disciplinary Chairman – and panel members – that will have been accredited to sit on RFU Disciplinary hearings as per RFU Regulations 19.2.1 to 19.2.3) will deal with any disciplinary investigation/hearing. BUCS may also consider it is necessary to investigate/bring proceedings for a breach of BUCS Regulation 17. Where an allegation of off-field misconduct is reported to BUCS in the first instance, BUCS will inform the RFU and SRFU and keep both organisations informed of any investigations and subsequent disciplinary action taken.
All sanctions imposed will be recorded (if there is an RFU/CB hearing then a written judgment will be produced as a matter of course within the time-scales stipulated in the RFU Disciplinary Regulations). BUCS will produce a written decision within 48 hours following any BUCS Disciplinary hearing. All organisations are required to share relevant information and judgments in order to ensure the effective operation of each other's disciplinary processes.
Behavioural issues by members of non-English Clubs will be referred to the relevant Union to be dealt with.
Each organisation that has the power to deal with disciplinary issues will have a range of different sanctions available to them. It is important to ensure that there is fairness and proportionality in terms of the totality of any sanction where different organisations/disciplinary panels are involved.
The RFU Head of Discipline had a very constructive meeting with Phil Attwell from SRFU on 25 August and Natalie Smith from BUCS on 27 August and the approach set out in this paper has now been agreed by all organisations.
Action required
SRFU will take a proactive approach to communicating the message to student Clubs, alongside steps that BUCS have taken (and will take in the future) around Code of Conduct and initiation ceremonies etc. (see BUCS policy online) that high standards of conduct must at all times be maintained in Rugby Union and setting out how any disciplinary matters will be dealt with.